Overvejer du at booke live musik til begravelse eller bisættelse? Når man mister en person, som har betydet meget for en, kan ord føles utilstrækkelige. Her kan live musik til bisættelse eller begravelse være med til at skabe en smuk stund i en tid præget af sorg og fortvivlelse, og musikken kan måske også være med til at sætte ord på det svære. Her er det vigtigt, at både musikere og valget af sange skal passe ind i ceremonien og samtidig vise respekt overfor pårørende og afdøde.
Mange vælger at booke
en sanger,
a pianist
or
classical music
til begravelse. Det kan være rigtig smukt med en sidste sang, sunget af en
singer
i kirken, inden kisten bæres ud, når urnen sættes i jorden eller som en del af en anden alternativ ceremoni. Nogle vælger sangeren eller sangerinden til at synge acapella eller med klaverledsagelse i kirken efter præstens prædiken.
Levende musik er en smuk måde at sige farvel på og samtidig give plads til alle minderne med den afdøde.
Måske havde afdøde en yndlingssang, som vedkommende ønskede sunget? Eller måske har I pårørende et bestemt ønske til en sang, som minder jer om det menneske, I har mistet? Vores sangere har sunget mange forskellige sange ved disse lejligheder, og herunder har vi samlet nogle af de bedste sange til begravelse eller bisættelse.
Live musik til en bisættelse eller begravelse kan skabe en tiltrængt pause i alt det praktiske og sorgen og samtidig give mulighed for at lytte og mindes.
Sanger til begravelse giver plads til at mindes
Mange vælger at booke en sanger eller sangerinde til begravelse. En sanger kan nemlig ofte indfri et ønske om en speciel sang eller et specielt udtryk, som I har udvalgt til ceremonien. Den helt rigtige sang giver plads til, at de efterladte kan reflektere og mindes sammen. Der skal være plads til at give følelserne frit spil uden at der kræves noget specielt af deltagerne, som en salme eller fællessang gør.
Det er en stor tillidserklæring og dermed et stort ansvar som musiker at blive inviteret ind i et så intimt og følsomt rum, som en bisættelse eller begravelse er. Det er vigtigt, at musikeren opfører sig respektfuldt, professionelt og har en god intuition. Den professionelle sanger er i stand til at sætte sig selv 'i baggrunden' og lade sangen fylde rummet ud, uden selv at fylde for meget som artist.
Vi har et bredt udvalg af sangere, hvor fællesnævneren er professionalisme og erfaring. Alle vores sangere tager imod sang-ønsker og de har alle erfaring med at synge til begravelser. De er alle bevidste om det ansvar, som påhviler dem – at give en smuk, enkel og personlig fortolkning af en sang eller to.
Et råd er at gå efter en stemme, som rører dig og samtidig tænke over, om du ønsker, at sangeren skal synge acapella, med piano ? eller guitar-akkompagnement. Vores sangere har lidt forskellige kompetencer i forhold til akkompagnement, så vælg en sanger, som synger i det setup, du forestiller dig. Vi står også gerne til rådighed med anbefaling til en bestemt sanger baseret på dine ønsker til sange og hvor henne i landet, bisættelsen skal foregå.
Klassisk musik til begravelse sikrer en smuk afsked
Mange vælger at booke en cellist or violinist til begravelse, da strygerinstrumenter har en smuk og intim klang. Den klassiske musiks tonesprog kan rumme mange forskellige udtryk og kan være både eftertænksomt, smukt, intimt, rørende, romantisk og melankolsk. Samtidig klinger både en violin, en cello og andre akustiske instrumenter rigtig godt i et kirkerum eller i et kapel, da sådanne lokaler ofte er skabt til akustisk musik og tale.
Klassisk musik gør afskeden smuk og er for mange en uundværlig del af en begravelse eller bisættelse. Et smukt udført stykke klassisk musik, for eksempel efter præstens præludium, kan bidrage til den samlede smukke afsked og give plads til eftertænksomhed og en mindeværdig og stemningsfuld afsked.
Top 10 sange til begravelse og bisættelse
Spring Day - Anne Linnet
Her er så stille nu – Lis Sørensen
I Østen Stiger Solen Op
Lyse Nætter – Alberte
My Way – Frank Sinatra
Når jeg bliver gammel – Gnags
Om lidt – Kim Larsen
Pianomand – Kim Larsen
Somewhere over the rainbow – Judy Garland
What A Wonderful World – Louis Armstrong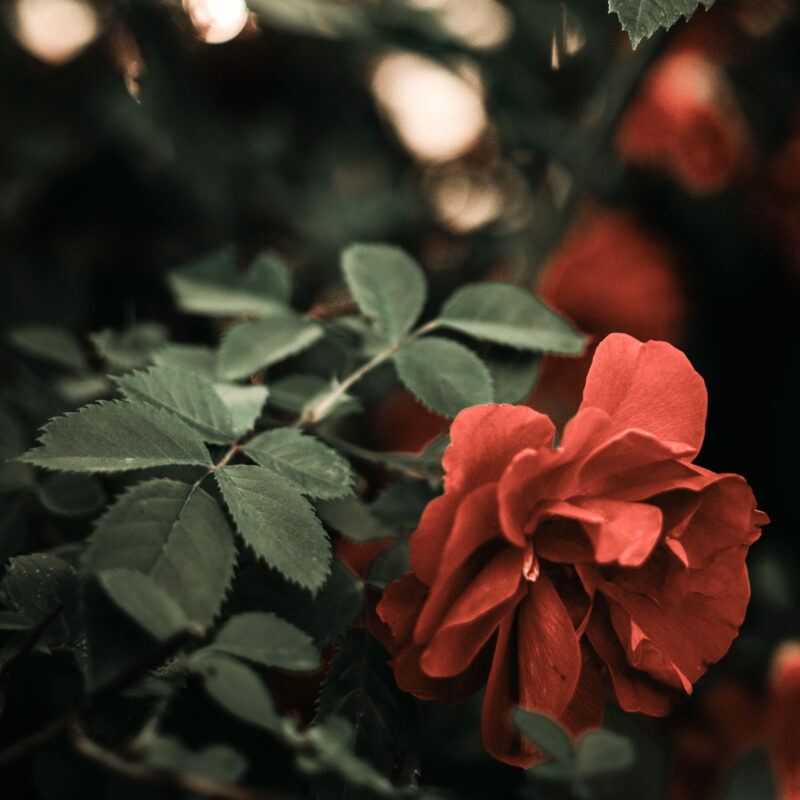 Book en professionel musiker til begravelsen
Når der skal planlægges begravelse, er der mange ting at tage stilling til på meget kort tid. Det kan være stressende, da man som efterladt også står midt i sorgen. Hvis du ønsker en tryg process og en respektfuld optræden, anbefaler vi, at du booker musikken gennem et professionelt bookingbureau som Limunt. Alle vores musikere er professionelle og vil fremføre musikken uden nogle særlige krav til de deltagende. Da der oftest er meget kort tid til al planlægningen, vil de fleste musikere ofte være booket, og mange efterladte får afslag på forespørgsler om musikken, da de simpelthen er booket i forvejen eller ikke kan nå at ændre planerne med så kort varsel.
Vores musikere og sanger har også mulighed for at spille og synge med på salmer og fællessange. Kontakt os gerne i så god tid som muligt, så vi kan nå at koordinere dette.
Dejlig, behagelig og stemningsfuld musik
Vi ønskede tilbagetrukket klaver begravelse musik ? og det fik vi 100 procent! Dejlig, behagelig, stemningsfuld musik. Tak!
Jazz til begravelse
Jeg var på udkig efter et jazzindslag med saxofon, som skulle hylde en afdød jazzfan og samtidig skabe en smuk stund. Limunt fandt hurtigt den rigtige sax duo til begravelsen, og det lød rigtig smukt og var helt perfekt til anledningen.
Sang helt vidunderligt
Det var så fin en dag, og ligesom vi havde ønsket. Sangerinden sang helt vidunderligt, alle var meget berørte og syntes, det var en smuk og intim afsked. Så vi er meget tilfredse og vil helt sikkert benytte os af jer igen ? forhåbentligt til en lidt mere munter begivenhed.
Book musiker til begravelse gennem Limunt
Book en professionel og respektfuld musiker til begravelsen eller bisættelsen og skab et øjeblik i tid og rum, hvor I kan mindes den afdøde. Gennem Limunt har du både mulighed for at booke solo musikere, en duo eller trio til begravelsen. Sangvalget, instrumenteringen og antallet af musikere afhænger helt af dine ønsker.
Vælger du at booke musikken gennem Limunt, sparer vi dig for meget besvær og finder frem til den eller de helt rigtige musikere, som har mulighed for at spille til ceremonien. Vi har et katalog af mere end 500 musikere i Danmark, som hver især har spidskompetencer inden for genre og udtryk. Vi har i mange år leveret musik til begravelser. Efter du har kontaktet os og fortalt lidt om dine ønsker til begravelses musik vender vi tilbage med et uforpligtende tilbud indenfor 24 timer. Det er vores måde at sikre, at du får booket den helt rigtige musik i en svær stund, hvor der skal tages mange andre valg.
Kontakt Limunt pr. tlf +45 40 71 14 57, på email info@limunt.com eller direkte her på siden!
Hvad er prisen på live musik til begravelse?
Many of our customers ask how much it costs to book live music. A lot of factors come into play such as the number of musicians, playing time, transport, time, date, schedule and much more. Below you can see where Limunt's prices start from, as well as find answers to the most frequently asked questions.
How far in advance is it recommended to book music?
Det anbefales at booke i så god tid som mulig, hvis du har et helt specifikt ønske til musikken. Det giver dig mulighed for at overveje de forskellige muligheder. Lige præcis i tilfældet med en begravelse, vil der ofte ikke være så lang tid til planlægning. Grundet vores store kartotek af musikere er vi heldigvis i stand til at klare mange last-minute forespørgsler med få dages deadline. Contact us for a no obligation quote today!
Hvor meget fylder live musik til begravelser?
For a single musician we recommend at least 2 x 2 meters, for a band we recommend at least 3 x 4 meters. Remember to have an electrical outlet nearby and a roof if the event is held outdoors.
Get help booking the right music!
Choosing the best music for your upcoming event can be difficult, as several factors come into play. Reach out to our team of experts who are on the phone to give you no-obligation advice. Tell us about your event - and we'll tailor a musical solution that's just right for you!

How does it work?
1
Contact us
Tell us about your event, your wishes for the music and other relevant info.
2
Offer & Contract
You receive an offer. If you are satisfied, we choose the perfect musicians for your party and ask you to approve a contract.
3
The music is playing!
Everything is in place! Relax and enjoy the great music at your party!
The professional choice for live music
Tell us about your event. We strive to find the right live music for you.
Only handpicked artists
Book the biggest Scandinavian talents through us. At Limunt we have carefully selected our more than 500 musicians.
Personal service
You will be matched with one of our booking agents, who will guide you safely through the process.
Stand-in in case of illness
We create security. In case of illness among the musicians, we always provide a replacement.
1000+ bookings
We've done it before. We're experts at matching the right musicians to each event. We have 15+ years of experience in the industry.
Limunt supports the talents
We have handpicked the best Scandinavian musicians. Book live music and help support artists
Get help booking the right music!
Choosing the best music for your upcoming event can be difficult, as several factors come into play. Reach out to our team of experts who are on the phone to give you no-obligation advice. Tell us about your event - and we'll tailor a musical solution that's just right for you!
Contact us