You are planning a family confirmation party and are considering booking music for entertainment. A confirmation is an important event in the family, and at the same time it can be a difficult party to plan, as the day should accommodate all the classic traditions and at the same time be a great party for your son or daughter.
A musician or a band can be the right way to unite the two sides of the celebration so that traditions are respected while the music played also appeals to the confirmand. For most people, booking the right music for a confirmation party can be difficult. Luckily, we're here to help. We have cast Svandinavia's most talented musicians and have been booking music for confirmations for many years. We can help you with just the right booking to ensure a great confirmation party.
Choose music for confirmation party and create good mood!
If you are considering music as entertainment for your confirmation, there are several options. By booking for example a pianist or a guitarist you create a good atmosphere between the presentations and at the same time ensure that the conversation is lively across the tables.
You can also book a singer for confirmation, who can sing a special song you want performed for the young protagonist of the party, or perhaps the confirmand has a favourite song you'd like to surprise him or her with. So a singer for the confirmation can be a beautiful and personal gift for the confirmand.
A third and often booked choice for confirmations is the traditional party bandto get the party started after you've finished eating. If you want dancing at the confirmation, a party band playing hits from different decades is a great choice. That way, all age groups can get on the dance floor.
Musician for confirmation - what are the options?
The whole family gathers for a cosy dinner to celebrate the confirmation. There will of course be speeches, songs and perhaps other entertaining features such as a quiz or a fun game. But entertainment for a confirmation party can also go beyond the basics, and live music is an obvious option. Live music can do everything from creating a cosy atmosphere for the dinner, creating an intimate and present experience for all the guests or getting the dance floor going.
When choosing confirmation music, a good place to start is to consider the type of person you are confirming. What kind of music would he or she prefer for their big day? Most confirmands find the attention on such a day can be daunting, so live music is a way to take some of the attention away from the young person and instead give the party a new focal point for example as a little mini concert with a few songs or by booking the right band for the party so everyone slumps their shoulders and breaks loose. A guitarist or a pianist, playing pleasant music in the background, also helps to create a more pleasant and calm atmosphere, and take some of the pressure off the protagonist of the day. 
The right musician will set the mood and play music during the dinner that suits the party. It often starts off a little quieter as people join the table. As the day progresses, the volume is turned up and music is often played at a slightly faster tempo to match the natural flow of the party. 
We recommend a pianist or guitarist if you want background music. A pianist is often preferable if you want music for a confirmation song. A piano is a perfect instrument to play for congregational songs. We recommend a singer if you want a song that the guests will gather around. It could be a song that you want sung to the confirmand instead of a speech or a very traditional party song. Or it could be that the confirmand has a favourite song that you think suits the event well, and could therefore be a beautiful and personal gift for him or her.
Top 10 songs for confirmation
Barndommens gade - Tove Ditlevsen/Anne Linnet
The Beautiful Young People - Kim Larsen
Forårsdag – Anne Linnet
Free Country - Odd Numbers
Hjem- Sanne Salomonsen
Kiss It Now, It's Satan's Life - TV-2
Dear Line Dancer - Per Krøis Kjærsgaard
The Tree of Life - Hans Holm
Verden Er I Farver – Lis Sørensen
Spring song - Sebastian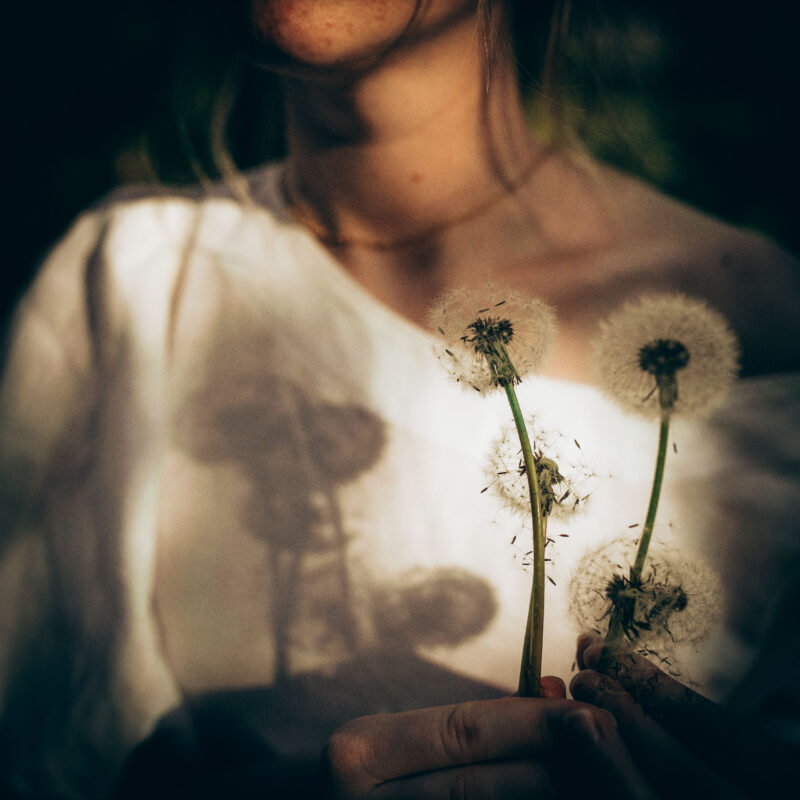 Choose a band as entertainment for confirmation
The atmosphere at a confirmation is often calm, cosy and relaxed. Many want the good atmosphere to continue throughout the day and choose to book reception music or dinner music. This will ensure that the cosy and relaxed atmosphere continues, as good background music makes people feel at ease and in good company. Some choose to book a smaller acoustic band, which plays nice and quiet background music during dinner - this can be a good compromise between the solo musician and the festive party band. 
Want to make sure you have great confirmation entertainment to keep the party going into the evening? Then we recommend that you choose to book music for dancing. Here, a band of at least four people is preferable. This will help to ensure a good atmosphere for the big party. A good cover band is a hit with many confirmands and a clear party starter for the whole party. Having talented musicians playing live also provides a great focal point for the party - and we guarantee hits will be played that appeal to both the younger and older generations. As you can probably tell by now, there are many options and matches between confirmation and music - it's all about your wishes and booking the best music.
Thanks for great music!
At our daughter's confirmation, we wanted a pianist who didn't "make too much noise", but could be more of a soft backdrop for whatever else was going to happen during the party. Through Limunt I found just the right musician - thanks for beautiful tones and also great accompaniment to the sing-alongs!
A great experience for our daughter and our guests
I searched around on the web and was determined to find the right band. So I sat down and listened to many different bands and their demos. I quickly discovered that there was a big difference between the different bands, and after listening I had no doubt that Limunt was the one for us. Thanks for a great party!
Singer for confirmation
I wrote to them and already the same day I got a reply and an agreement was quickly made. Thank you for the most beautiful feature!
Create a great confirmation party: book professional confirmation entertainment with Limunt
Confirmation or nonconfirmation is a beautiful celebration and a way to mark a transition from childhood to youth. It is the first big celebration that young people can remember and therefore there is a lot at stake on such a day. Most confirmands are between 13 and 15 years old, with all that implies. Hire confirmation entertainment through a professional booking agency like Limunt if you want to create the best confirmation party for your son or daughter. Live music as confirmation entertainment is a great way to create positive attention and good experiences - without the focus always having to be on the young person, who in many cases will sit and blush during most speeches, occasional songs and other more traditional features. Confirmation music can help to create a good flow and ensure that the confirmand is not always in the spotlight.
If you want to be sure to make the right booking and create a great confirmation for both the confirmand and your guests, we recommend that you book confirmation music through Limunt. When you make contact, lWe'll listen to your wishes for the live music, hear a bit about the party you're putting together, and then match the right musicians to your confirmation. 
Contact Limunt by phone +45 40 71 14 57, by email info@limunt.com or directly on this page. 
What is the price of live music for confirmation?
Many of our customers ask how much it costs to book live music. A lot of factors come into play such as the number of musicians, playing time, transport, time, date, schedule and much more. Below you can see where Limunt's prices start from, as well as find answers to the most frequently asked questions.
How far in advance is it recommended to book music?
It is recommended to book as early as possible if you have a very specific request for the music. This gives you the opportunity to consider the various options. We often get requests for music several years in the future. However, due to our large roster of musicians, we are also able to handle many last-minute requests with a few days' notice. Contact us for a no obligation quote today!
How much is live music for confirmation?
For a single musician we recommend at least 2 x 2 meters, for a band we recommend at least 3 x 4 meters. Remember to have an electrical outlet nearby and a roof if the event is held outdoors.
Get help booking the right music!
Choosing the best music for your upcoming event can be difficult, as several factors come into play. Reach out to our team of experts who are on the phone to give you no-obligation advice. Tell us about your event - and we'll tailor a musical solution that's just right for you!
Get help booking the right music!
Choosing the best music for your upcoming event can be difficult, as several factors come into play. Reach out to our team of experts who are on the phone to give you no-obligation advice. Tell us about your event - and we'll tailor a musical solution that's just right for you!

How does it work?
1
Contact us
Tell us about your event, your wishes for the music and other relevant info.
2
Offer & Contract
You receive an offer. If you are satisfied, we choose the perfect musicians for your party and ask you to approve a contract.
3
The music is playing!
Everything is in place! Relax and enjoy the great music at your party!
The professional choice for live music
Tell us about your event. We'll do all the legwork and create the right music solution for you.
Only handpicked musicians
Book the biggest Danish talents through us. At Limunt we have carefully selected our more than 500 musicians.
Personal service
You will be matched with one of our booking agents, who will guide you safely through the process.
Substitute in case of illness
We create security. In case of illness among the musicians, we always provide a replacement.
1000+ bookings
We've done it before. We're experts at matching the right musicians to each event. We have 15+ years of experience in the industry.
Limunt supports the talents
We have handpicked the best Danish musicians. Book live music and help support the great talent.
Get help booking the right music!
Choosing the best music for your upcoming event can be difficult, as several factors come into play. Reach out to our team of experts who are on the phone to give you no-obligation advice. Tell us about your event - and we'll tailor a musical solution that's just right for you!
Contact us